Hello.
We want to be closer to our community (kickstarter backers and other M.O.R.E. supporters). So in this thread we will inform you more often about M.O.R.E. developement process. You will be able to find here some "under construction" screenshots from the game, and some more dev info. I hope you'll enjoy it.
Right now we are mainly creating Space System View, which currently looks like this: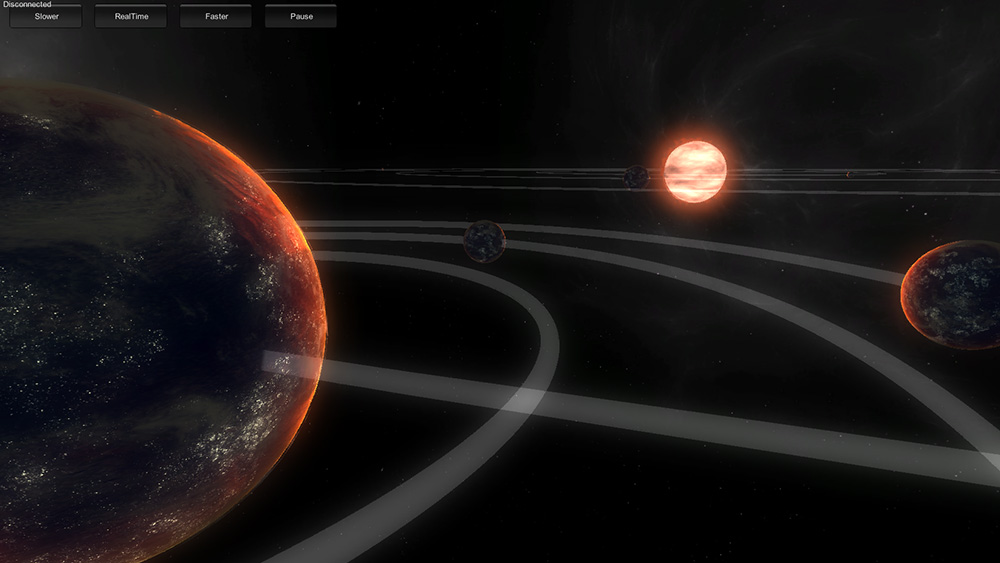 Also we encountered Unity game engine bug which crash our stand alone builded version of game. (in Unity editor all works fine). So we hope that Unity support will quickly fix this bug, but testing and finding this takes our 2 days of work.